I've been chatting to students, parents and other teachers about the best way to support them with remote learning during the Cornavirus school closures.
I'm hoping to set up weekly live coding python video tutorials where you can watch a quick 10 minute lesson then work through some free interactive teaching and learning resources.
This is a difficult time for all of us but it can also be a great opportunity to learn some new skills. If this sort of resource would be helpful, please reply with suggestions on what you'd most like covered and watch this space!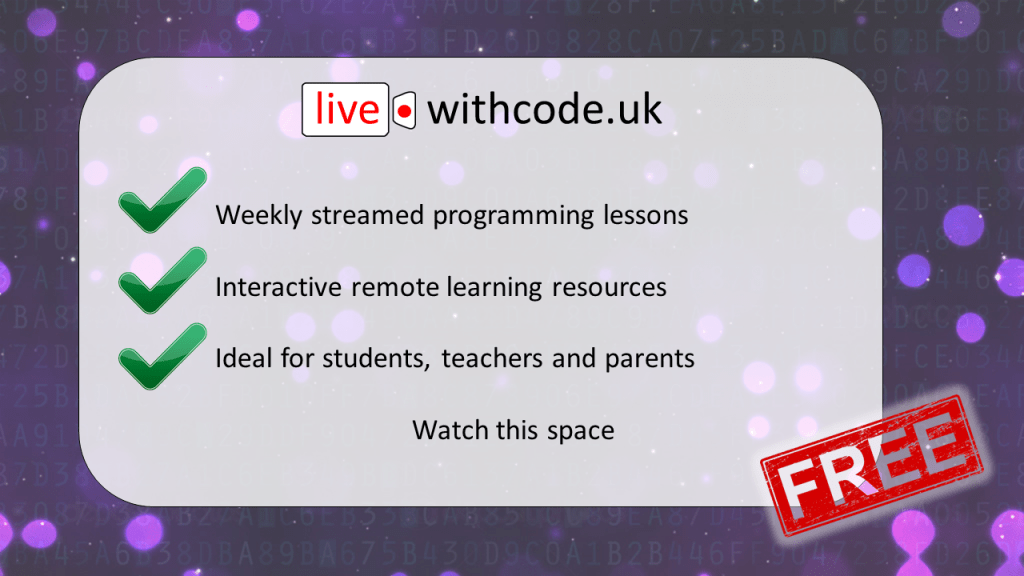 All the best to everyone who's stuck at home. Thank you to everyone who's still at work treating people who are ill and keeping us all safe and fed.
Watch this space…