The National Centre for Computing Education was established in November 2018 to help train, support and equip teachers of Computing and to promote the subject as a creative, challenging and rewarding pathway for any interested student in any school.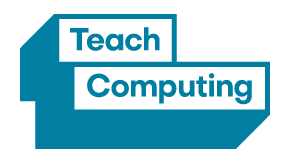 Initially, face to face training courses were very well received by teachers who were able to travel to take part. Generous bursary funding helped make it a little easier to request cover to miss lessons for Continuous Professional Development but it's not always easy to get time out of school for training, even if it's really worthwhile.
Then, COVID19 reared it's ugly head and lockdown put a stop to face to face CPD courses in March 2020. Whilst COVID secure venues are beginning to open up again for some courses, one positive outcome of the pandemic has been a shift to deliver online courses with new and improved resources for remote learning.
These remote courses benefit from a blend of live video tuition, online support forums and guided personal learning. In many ways, I think the remote courses are better than the initial face to face courses as they can be done as twilight sessions after school (so you don't have to miss lessons) and the lack of need to travel means there are loads of start dates / times to choose from.
Over 1,000 teachers have now completed the NCCE CS Accelerator scheme.

Each school receives between £920 and £1,800 when you graduate from the scheme.

That's a huge increase boost to your department budget to spend on resources or further CPD.

Did you know?
There are loads of great courses that you can sign up for for free (if you're a teacher at a state school in England) but the booking pages don't say who's leading each course.
Here's the dates and details for courses I'm running this term in case you want to join in (or avoid them and find a different one!):
You can see a full list of all courses (online, remote and face to face) at teachcomputing.org, where you can also find out more about CS Accelerator accreditation and bursary funding details.
Do make the most of the CPD, resources and funding whilst it's available.
If you haven't yet got involved in a CAS Community, I'd really recommend it. When the NCCE funding runs out, it'll be the grassroots communities of like minded teachers sharing resources and supporting each other who are left.
Hope to see some of you soon,
Pete